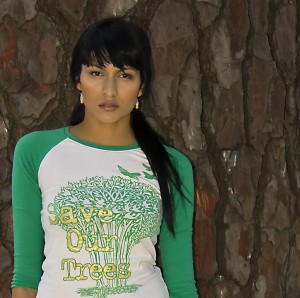 This just in from Tinsel's PR Team
'True North Sports and Entertainment, owners and operators of the MTS Centre and the Manitoba Moose Hockey Club have invited Tinsel Korey of "Twilight Saga: Eclipse" to speak to Aboriginal youth prior to their hockey game on Saturday, February 13, 2010. The Moose play in the AHL and serve as the primary affiliate of the Vancouver Canucks in the NHL, for the past 10 seasons they have hosted an Aboriginal Youth Night prior to one of the games.
The night has been called "Follow Your Dreams", the concept is fairly simple in nature, the goals are to encourage First Nations Youth from around Manitoba to pursue their dreams through healthy living and a very specific focus on suicide prevention, due to the high suicide rate amongst First Nations youth. The 63 First Nations Communities around Manitoba were supplied 2500 tickets to bring in youth from their area. Some of the youth travel over 21 hours with long stretches of winter ice roads to attend.
The youth who receive the tickets are then invited to attend a pre-game event at the MTS Centre, the concourse is lined with information and interactive booths that the youth can visit. The booths include education institutions who provide scholarships, community groups, healthy living groups, etc. The youth who attend the pre game event also receive a gift and a meal, so the entire night is no cost to them.
Tinsel will share her views on the importance of education and living a clean, substance free lifestyle."
Source: TwilightLexicon